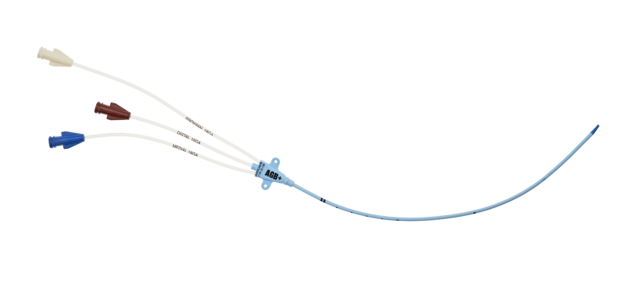 Representative photo(s): actual product specifications may vary from that shown in the photo
Arrowg+ard Blue Plus® Three-Lumen CVC Kit
CVC KIT: 3L 7 FR X 16 CM
SKU / Article #: ASK-42703-RV1
Highlights
Antimicrobial: Arrowg+ard Blue Plus*
Sharps Safety
Considerations
*Chlorhexidine
Not made with natural rubber latex.
ǂMR Conditional
Sales Quantity/Case: 5
1 Licensed under US Patent No. 7,329,412.
2 A trademark of Becton, Dickinson and Company.
3 Licensed under US Patent No. RE37,814.
The products in this catalog may not be available in all countries. Please contact your local representative.
Indications, contraindications, warnings and instructions for use can be found in the Product Instructions for Use available under the Documents section on this page, where an IFU is available.